Meet the Team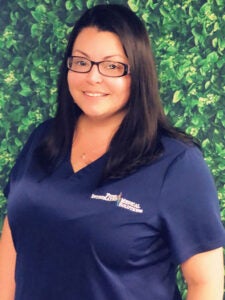 Andrea Mule, AAS
Office Manager/Chiropractic Assistant
Andrea started with Fidel Integrated Medical Solutions in 2016 and has over 10 years of experience working in Integrated Medical practices. She has her associate's degree in Applied Sciences and is pursuing her bachelor's degree. Andrea loves dogs, painting, and cooking. She also enjoys spending time with her family.
---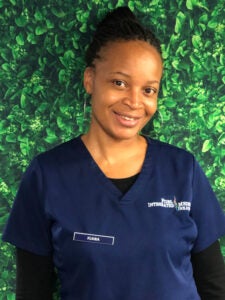 Kiana Brooks-Baker
Chiropractic Assistant, Rehab Assistant
Coming Soon!
---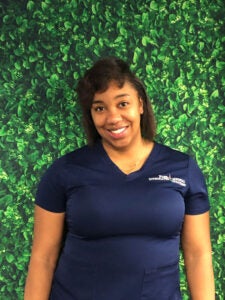 Desiree Vaughn, BS
Chiropractic Assistant
Desiree has been with Fidel Integrated Medical Solutions since 2015. She has a Bachelors of Science in Exercise Science from Towson University and is currently taking classes to become a Physical Therapy Assistant at BCCC. She is a certified chiropractic assistant and is certified in CPR. Desiree loves spending time with family and friends. In her free time, she loves shopping and listening to good music!
---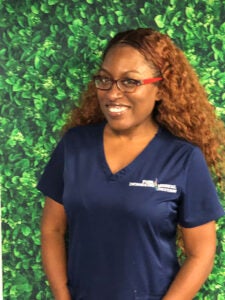 Manina Beale-Bush
Front Desk/Chiropractic Assistant
Manina joined our team in June 2018 with knowledge of billing and coding. With her work as a chiropractic assistant, she has become a valued team member. Outside of being a wife and mom of three, Manina enjoys working in her bookstore.
---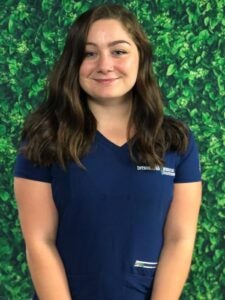 Allison Hanvey, B.S.
Chiropractic Assistant
Allie joined our office in 2020. She completed her bachelor's in Biology at Alfred University. Her future goals are to attend chiropractic school and become a chiropractor! In her free time, she loves spending time with her dog Jäger. She also enjoys cross country skiing and lifting!
---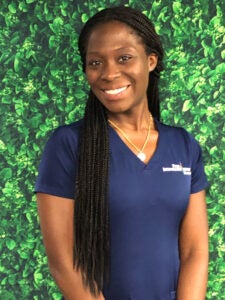 Kezia Jenkins
Chiropractic Assistant
Kezia is a kind, hardworking, outgoing, and motivated person who has always wanted to help people, just like her mom. She became a Certified Nursing Assistant as a teenager, where her love for health care grew stronger. She graduated from Morgan State University with a major in Physical Education and a concentration in Pre-Professional Physical Therapy. She realized at a young age that Physical Therapy is her passion and she is eager to implement and educate what she has learned so that she can help others to live optimal, healthy lives.
---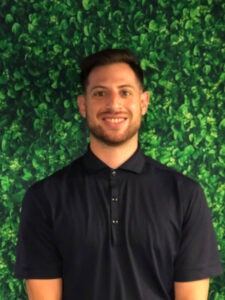 Lee Brill
Chiropractic Assistant
Coming Soon!
---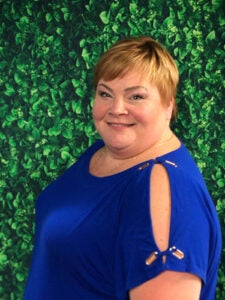 Katherine Burke
Billing Supervisor
Coming Soon!
---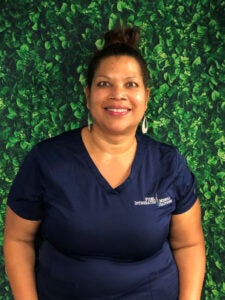 Rev. Dr. Lisamaya James, LMT
Massage Therapist
Serving as a part-time massage therapist, Lisamaya enjoys helping people feel and be better in their spirit, soul, and body. She has enjoyed changing people's lives through massage for over 17 years. Lisamaya has accumulated many modalities to help people through their wellness cycles. She specializes which makes her a great fit at Fidel Integrated Medical Services. Massage therapy serves as one of the tools under her Wellness Ministry that she founded over 20 years ago that also includes coaching, seminar speaking, and more. Lastly and most importantly, she is a proud mommy of a 15-year-old honor student.
---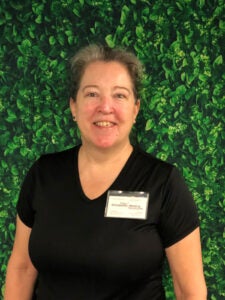 Denise Cutair, LMT
Massage Therapist
Denise taught in Baltimore County elementary schools for 17 years with a Master's in Early Childhood Education. She is a licensed massage therapist of 8 years. She enjoys going to "tea" places and making tea with family and friends. She loves crafting and creating costumes.
---
Kevin (West) Harris, LMT
Massage Therapist
West is a Licensed Massage Therapist who has been practicing and expanding his skill set for over 20 years. His customized approach for each session integrates a variety of modalities including trigger point therapy, myofascial release, reflexology, and craniosacral therapy, with an intuitive energetic touch. He is a graduate of The Body Therapy Institute in Silk Hope, NC, and holds a biology degree from UNC-Chapel Hill.
---