Success Stories
Read all of our online reviews! – Click HERE
Find out why our office received the Chiropractor of the Year award!
---
Read over these reviews from people just like you! These guys and gals come from all over the Pikesville, Baltimore, and nearby areas to make sure their health is in tip-top shape and it shows!
---
4/23/14
I had a wonderful experience and would definitely recommend center.
Denise B.
---
4/3/14
My experience was wonderful. Everyone is kind, thorough and I always leave there feeling better.
Maxine R.
---
3/12/14
I love FIDEL INTEGRATED MEDICAL SOLUTIONS! Best doctors ever!
-Megan P
---
3/3/14
Great experience at FIDEL INTEGRATED MEDICAL SOLUTIONS. Started seeing improvement after the first two visits. Dr Fidel's workshops are great!
-Anon
---
2/16/14
I purchased a LivingSocial voucher for my husband because he always complained about his lower back. Dr. Fidel checked him out and provided us with a very detailed treatment plan that will help my husband's back. My husband has been visiting Dr. Fidel ever since then; his back is getting better and better. We then brought my mom to Dr. Fidel. My mom's situation improved dramatically after the first visit. Dr. Fidel is extremely understanding, knowledgeable, and responsible. The nurses there are very friendly and helpful as well. I definitely recommend Dr. Fidel to people who need help!
-Xin Z.
---
2/14/14
The care that I received at FIDEL INTEGRATED MEDICAL SOLUTIONS was great! The staff is very friendly and helpful, Dr. Fidel and Dr. Burdman do a great job, and I love the traction table! Keep up the great work everyone!
– Jill B
---
2/13/14
Outstanding service. They care about your well-being.
– Marc B.
---
2/4/14
Drs. Fidel and Burdman are awesome. Everyone in the office is very accommodating and friendly. Very Clean office and I never have to wait a long time. I highly recommend them! Great massages by Tracy as well!
– Maureen S.
---
Patient Testimonials :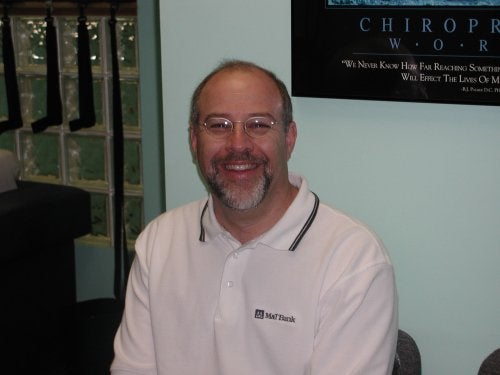 If I had to rate your chiropractic adjustments, you would sc ore a 10.0.
D.G.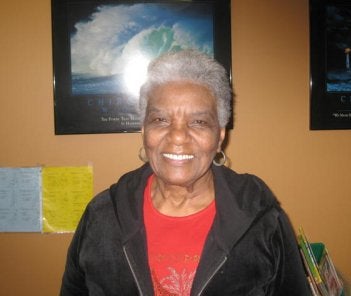 Before seeing Dr. Fidel I felt weak, my lower back ached and I had a problem walking. Pain radiated down my legs. Daily. I was unable to walk for more than 3 feet without pain and having to rest. I couldn't sit for long periods. After receiving treatment with Dr. Fidel I feel stronger and free of pain in my legs. Now I can exercise without pain and weakness and walk for long periods. I'm thankful my family doctor, Dr. Jenkins, referred me here! S. Bland
---
1/28/14
The care that I receive at FIDEL INTEGRATED MEDICAL SOLUTIONS is excellent! I especially like the traction table (it's great for your back). Also, the staff is very friendly! They provide you with all that you need to feel better physically. I would certainly recommend Fidel Chiropractic to anyone!
-Jill B
---
1/28/14
I felt welcomed and treated professionally and with great respect
-Sister Mary
---
1/23/14
FIDEL INTEGRATED MEDICAL SOLUTIONS is concerned about your needs and well-being. I highly recommend them.
-Marc B
---
1/21/14
Wonderful service and care!
-Anon
---
1/11/14
I have been a patient of FIDEL INTEGRATED MEDICAL SOLUTIONS for over 15years. Over the years my family members have been educated about chiropractic and have benefit from chiropractic as well. At this point in my life I acknowledge and accept the fact that chiropractic care is as much of a necessity in my overall health as food and exercise. My motto today is "health is to the body, what honesty is to the soul". Thanks for your amazing hands that no matter how much time I put between my visits, they continue to do amazing things for my body. I have finally made a decision after all of these years to once again "make my health a priority". Thanks FIDEL INTEGRATED MEDICAL SOLUTIONS, I personally give you permission to give me a call whenever I get off track.
A.A.E.
---
1/7/14
Great Experience. I came in October because I was not able to bend down, left or right, or twist. After about going there for two weeks I was majorly improved. Not only was my back fine, but my arm which I was limited in the number of positions that it could do was better. I didn't know that the two were related. Definitely recommend this practice.
– Anon
---
12/17/13
Dr. Burdman was really friendly and concerned about my health. I have just started my treatment, but, so far, it has been a very good experience.
-Jill B
---
1/4/14
Wonderful experience!! Grateful for the recommendation!!!!
– Keisha S
---
12/10/13
What can I say about FIDEL INTEGRATED MEDICAL SOLUTIONS? Not just that I have been a patient since 1/94. Not just that I could use neither my right leg nor my left arm. Not just that I am now fully functional but that I have minimal discomfort. Not just that they have a wonderful staff who have great senses of humor (laughter heals, you know) but that I want them to move to Florida with me. So far they have refused but I am still working on it.
– Mary L
---
11/18/13
I came to FIDEL INTEGRATED MEDICAL SOLUTIONS with back problems. Dr Burdman was great at identifying the problem, creating short and long term strategies to remove the pain and strengthen the muscles so the pain does not come back. Overall, a great and professional experience. Definitely would recommend to anyone who wants to be healthier and feel better. Ilya B
---
4/7/10 I was in horrible pain; I couldn't stand, lift or move right. After seeing Dr. Fidel I can move freely and do my job without pain. Now I feel good and continue getting treatments to stay healthy. I want to thank Sallie for sending me here! R S-Klein
---
Jun 23, 2013
Very friendly, flexible, educational, and truly cares about your well-being. I have recommended this practice to 3 of my friends so far.
Really attentive to my needs. Very nice and helpful. Will recommend to others!
Kimberly, Finksburg, MD
---
Apr 11, 2013
Always a pleasant experience. Facility is very clean and the staff couldn't be nicer. Going there doesn't feel like a doctor's visit. Dr. Fidel and his crew are extremely friendly and professional. Going there doesn't feel like going to a doctor's office.
Always a positive experience.
Excellent! After a break….. I so badly needed Tracy and Doc to straighten me out. Feelin' better. Thanks.
Maxine, R, Baltimore, MD
---
May 4, 2013
Dr. Fidel was nice, honest and on point. He explained everything in a way I could understand and did comprehensive testing to figure out the underlying issue. I'm feeling better than ever!!!!!!
Megan, P, Baltimore, MD
---
Fidel Chiropractic is the best! Not only do they give you a thorough exam to make sure if this is the right step you need to take in making you healthy and better but they sing HAPPY BIRTHDAY to as you walk through the door on your special day…The staff and doctors are AMAZING! I have referred all of my family and friends to Fidel! You will improve your overall health attending Fidel! So glad I chose this place…Each week I'm taking it one adjustment at a time and my pain is gone and I walk and feel wonderful! Thanks Fidel!!!
Sheri, A, Owings Mills, MD
---
Extremely friendly and personalized service. They do a very thorough assessment and treatment plan and explain the findings in detail. They work with you on payment to ensure you can afford their services. I feel like I am in good hands with
Dr. Fidel and Dr. Burdman as well as all the other wonderful staff. I would highly recommend them for Chiropractic needs.
Sara, B, Lutherville, MD
---
I have suffered from lower back pain + neck pain for too many years. Unfortunately I was also involved in several accidents, where I was rear ended and suffered from multiple whiplash injuries to my neck. Well after major back surgery, 28+ procedures to my neck and back to control the pain & countless trips to physical therapy, I was so bent over and in so much pain that my quality of life really "stunk" to be matter of fact. I was fortunate enough for representatives from Dr. Fidel's office to be at a health fair at my work, plus with the insistence of my son, that I should see and try a Chiropractor. Well, 4 months later, I am standing straight up, have lost 25+ pounds and have not felt this good in over 15 years!!! I cannot thank Dr. Fidel and his staff enough for really giving me my life back!!! Thank you!!! You all ROCK!!!
Michael, B. Westminister, MD
---
For 22 years, Dr. Fidel has cared for me and helped me stay active and healthy. On numerous occasions, I have suffered from acute back or neck pain and was treated without the use of any medications. Thanks Doc! R. Hamburger
Dr. Fidel and her staff have developed a wonderful relationship with me ever since I was referred to her for a simple back pain in 2000. Her belief in your well-being and wellness are a continual concern, not something you only see on your initial visit.
Dr. Fidel has been such a pivot point in my recovery from a car accident in April 2001.
I sustained a mild traumatic brain injury along with whiplash and myofascial pain syndrome in my arms and shoulder areas along with severe lower back and hip pain. Her techniques have put me in a place I never thought I'd see again. I couldn't carry anything, hold a telephone receiver, hold a hair dryer or wash dishes. Life is much better now and like she will say "feel the healing power". This is so true. It has been a long road but I can't say enough about how much her chiropractic care can change your health as it has changed mine. It will make a difference even if you haven't had a car accident.
Alicia C.
---
Dear Dr. Fidel:
I've been a patient here since Oct. 31, 1997. I had gone to a Chiropractor 6 months prior to coming to your office. Prior to me coming to you I was told that my problem was that I had two deteriorating disc and I could not get better. Told that I had discs out I really believe that I wouldn't be walking today if I hadn't come to FIDEL INTEGRATED MEDICAL SOLUTIONS. My life has changed so much; I'm much more active now. Thank You
Yours truly,
Bernice Aiken
---
I am writing this letter in appreciation and gratitude to Dr. Ilene Fidel for the wonderful care she has given me.
In the time I have known Dr. Fidel she has worked with me to understand as well as treat my problems. She even knew when I did not feel good or was in pain without me telling her. She truly puts her patients first and I would recommend any friend, co-worker and family member to see Dr. Fidel for health problems. Especially those who have back problems. I pray that Dr. Fidel will continue to give world class service to her patients and be a blessing to others.
Yours Truly
H. Skinner
---
September of last year 1997 I started coming to FIDEL INTEGRATED MEDICAL SOLUTIONS. I was experiencing excruciating pain in the calf of my left leg. I went to FIDEL INTEGRATED MEDICAL SOLUTIONS. After treating with Dr. Fidel for several months the pain started to go away. At one time I could not walk because the pain was so bad. I initially came in three times a week. Now I only come once a week. Thank the Lord I do not feel like I felt when I first started here.
Hats off to Dr. Fidel and the fine staff at the chiropractic center
Thank You
Freddie G.
---
Adam Fidel & Staff
This is just a note to let you know of the ongoing results of my chiropractic adjustments over the last six months.
After suffering a heart attack several years ago, my Cardiologist referred me to Sinai Fitness for rehabilitation. During my rehab the treadmill was prescribed. This exercise brought on mild angina and I was always in a lot of pain and discomfort. But, for the past 4 or 5 months after starting treatment with Dr. Fidel I have been pain free.
For years I have suffered with acid indigestion. My primary care physician prescribed an antacid for the discomfort. I am happy to say I am now "pill free"
I hope your other patients experience results as dramatic as mine. Keep up the good work.
Novella B.
---
Dr. Fidel:
Before coming to FIDEL INTEGRATED MEDICAL SOLUTIONS I like most people, believed two things about pain.
1) That pain was the problem and
2) That pain was treatable externally.
However, since coming under the care of Dr. Fidel my knowledge of the health of the nervous system learned from them helped in my overall wellness.
Thanks!!!
W. Gardner
---
Dear Dr. Fidel,
When I came to your office a year ago I was in constant pain due to a back injury. Now because of your effective adjustments and various treatments, my body began to heal itself. My pain and discomfort has decreased tremendously. I am now able to return to work after a six and a half year absence. Dr. Fidel thank you and your excellent staff for your exceptional care.
God Bless You and I wish you continued success.
Sincerely
Y. Coleman
---
Chiropractic care is good medicine for total health!! I have routinely visited FIDEL INTEGRATED MEDICAL SOLUTIONS for ten years. The benefits have truly helped me maintain an overall healthy body and a positive state of mind. I was involved in an automobile accident three years ago. The Chiropractic care that I received after the accident helped me tremendously. I was able to walk again only a few weeks after the accident without any pain. I am a believer in chiropractic care.
T. Williams
---
Since I have been receiving Chiropractic care I am free of medications. I haven't taken a pain pill in 3 months. (I used to be in pain all day everyday)
Sandy Scott
---
12-11-09
Before seeing Dr. Fidel, I felt miserable pain in my neck for over three months. I was unable to drive a car or even put my seatbelt on. I couldn't work an 8 hour day or sit longer than 2 hours at a time. After receiving treatment, I feel back to good health after 6 weeks of adjustments. My back feels great. Now I can do everything that I had done before. I wish my family doctor would have told me to see Dr. Fidel!
R. Schwartz