Chiropractic Care Services in Pikesville, MD
Your Health Begins With Us
Dealing with pain on a daily basis is not only unpleasant, but it's also inconvenient. Physical pain can hinder your work ability, reduce your earning capacity, and prevent you from enjoying quality time with your family. Fidel Integrated Medical Solutions can relieve you of pain. By focusing on chiropractic care, we can treat the source of the pain and provide you the peace of mind you deserve.
Fidel Integrated Medical Solution offers many services such as: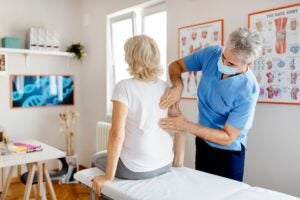 When you choose Fidel Integrated Medical Solutions, you can be sure you're receiving excellent medical care. During your appointment, one of our doctors listens to your needs and assesses your condition. From there, we recommend the treatment that most benefits you. We're committed to helping you live a healthier and happier life. Book your appointment with us by calling either (410) 484-5642 (Pikesville). Two convenient locations to serve our patients in Pikesville and City or just search for a chiropractor near you.