Success Stories
We've provided life-changing treatments that have enhanced our patient's lives.
Great & Professional Experience
Definitely would recommend to anyone who wants to be healthier and feel better. –Ilya B.
Continue to Do Amazing Things
No matter how much time I put between my visits, they continue to do amazing things for my body. –A.A.E.
The Care I Receive is Excellent!
The staff is very friendly! They provide you with all that you need to feel better physically. –Jill B.
Comprehensive Chiropractic Treatment in Pikesville, MD
Fidel Integrated Medical Solutions Offers Chiropractic Care
Since 1987, Fidel Integrated Medical Solutions has been providing residents of Pikesville with excellent chiropractic treatment. At our chiropractic care center, we practice evidence-based medicine, and our talented team of doctors includes both male and female chiropractors, nurse practitioners, and three massage therapists. Both of our clinics feature the finest equipment, as well as friendly staff and extensive services, to ensure you receive the care you need. Whether you're looking for chiropractic treatment, physical therapy, or medical services, contact us for the very best treatment.
Our Chiropractic Care Center Provides Many Treatments
Our chiropractors have treated patients suffering pain due to all types of incidents, including automobile accidents and sports injuries, and we can treat your condition. We also have workers' compensation specialists who are happy to address any concerns you may have with work-related injuries. If you need chiropractic care, allow us to assist you! Our doctors have extensive knowledge of body mechanics, sports injuries, family care, and more, and our services include:
Contact Us for Chiropractic Care and Much More
More than just a chiropractor, Fidel Integrated Medical Solutions has been recognized as the best pain-relief overall wellness center in Pikesville, MD. We emphasize improving overall health through pain relief and proper soft tissue injury rehabilitation to promote a better quality of life. For over 25 years, our chiropractic care center has worked to build an outstanding reputation, so contact us for the chiropractic treatment you can trust.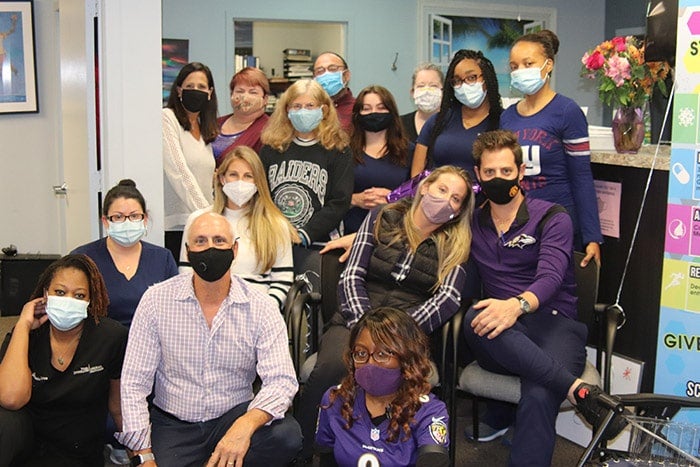 Don't see your insurance? Have no health insurance? Don't worry, we have many affordable payment plans. Your health and wellness is our number one priority, please give us a call!