Success Stories
We've provided life-changing treatments that have enhanced our patient's lives.
Great & Professional Experience
Definitely would recommend to anyone who wants to be healthier and feel better. –Ilya B.
Continue to Do Amazing Things
No matter how much time I put between my visits, they continue to do amazing things for my body. –A.A.E.
The Care I Receive is Excellent!
The staff is very friendly! They provide you with all that you need to feel better physically. –Jill B.
Baltimore Chiropractor – An Integrated Approach
Serving Pikesville and Baltimore Since 1987
FIDEL INTEGRATED MEDICAL SOLUTIONS cares about you. We've been providing residents of Baltimore and Pikesville excellent chiropractic treatment. Practicing evidence based medicine and best practices treatment protocol, our talented team of doctors includes both male and female chiropractors, a medical doctor, nurse practioner and two massage therapists. The doctors have extensive knowledge of body mechanics, sports injuries, family care, and more. Both of our clinics include the finest equipment to best serve you. With our friendly staff and extensive services, we can provide the care you need. We have combined the best of chiropractic, physical therapy and medical services to best treat you.
Contact FIDEL INTEGRATED MEDICAL SOLUTIONS at either (410) 484-5642 (Pikesville) or (410) 358-0060 (Baltimore) to learn more about our services.
FIDEL INTEGRATED MEDICAL SOLUTIONS is known for its:
Comprehensive Integrated Medicine
High Quality Treatments
State-of-the-Art Equipment
On-Site X-Rays
Acceptance of Most Insurance Plans
Affordable Payment Plans
Free Consultations
Onsite Massage Therapist
Physical Therapy and Rehab
Postural Experts
Arch and Gait Analysis
Treatment and analysis of shoulder pain
Treatment of Knee Pain – Rehab
Trigger Point Injections
Supartz Knee Injections-for knee pain
Cold Laser Therapy
Headaches – New and innovative treatments
Aquatherapy
Equine-Assisted Therapy (Hippotherapy)
Our chiropractors have treated patients suffering pain due to all types of incidents including automotive accidents and sports injuries; assuring you we can treat your condition. We also have workers' compensation specialists who are happy to address any concerns you may have with work-related injuries. If you are in need of chiropractic care, allow us to assist you!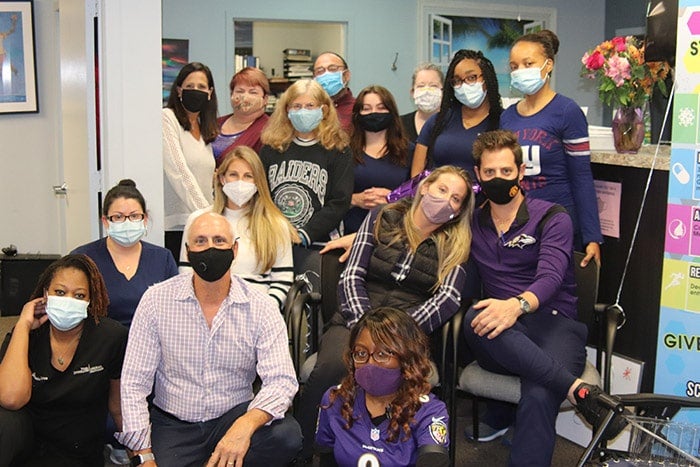 Comprehensive Chiropractic Care
At FIDEL INTEGRATED MEDICAL SOLUTIONS, we believe you deserve to be happy. Many people experience body pain at one point in their lives. Whether it's frequent migraines or chronic back pain, discomfort gets in the way of your happiness. As expert chiropractors, we have a complete understanding of the body. By applying our extensive knowledge and safe methods, you can live a more comfortable life in no time. We offer a variety of services including:
We're here to Serve You
Your health is at the forefront of FIDEL INTEGRATED MEDICAL SOLUTIONS. Our doctors are dedicated to providing the care you need when you need it. As recipients of the
2013 Chiropractor of the Year Award
, you can be sure you're receiving high-quality treatment. Schedule your free chiropractic consultation by contacting us at (410) 484-5642 (Pikesville) or (410) 358-0060 (Baltimore).
These are the insurances we accept:


Don't see your insurance? Have no health insurance? Don't worry we have many affordable payment plans. Your health and wellness is our number one priority, please give us a call!