Meet the Doctors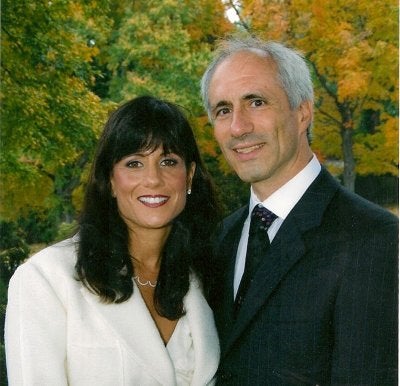 Drs. Ilene and Adam Fidel have an integrated practice. The have combined the best of chiropractic, physical therapy and medical services. There is a medical doctor, nurse practitioner, two massage therapists, as well as four chiropractors available to suit our patient's needs. We do all this with a "natural flair".
---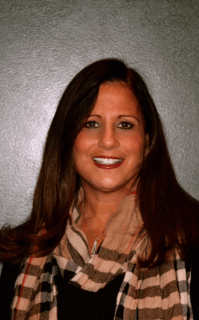 Dr. Ilene Fidel, DC
Chiropractor, Clinic Director
Dr. Ilene Fidel was born and raised in Brooklyn, NY. She has been practicing for over 30 years in Pikesville, MD and received her doctor of chiropractic from New York Chiropractic College in 1986. She received her undergraduate degree from SUNY at Binghamton. She is well versed in many soft tissue techniques and certified in Dry Needling as well as Nimmo Receptor Tonus Technique for trigger points. She specializes in rehabilitative medicine and pain management without the use of addictive medication. Dr. Fidel is the clinical director of Fidel Integrated Medical Solutions. Her role is to follow each patient and ensure that all providers of different disciplines communicate and provide the best possible care for their patients. She has the role of truly integrating chiropractic care, physical therapy, and massage therapy. Medical services include trigger point injections, KT taping, etc.
Dr. Fidel has been married to Dr. Adam Fidel for 30 years and they are proud of their three grown children. Aside from her passion for her family and health care she regularly exercises and is a Maryland sports fan. She grew up a NY Jet fan and has converted to the Ravens and Terps over the last thirty years. She loves hiking, skiing, and playing tennis.
---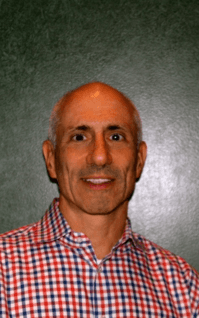 Dr. Adam Fidel, DC
Chiropractor, Owner
Dr. Adam Fidel was born and raised in Randallstown, MD. He received his doctor of chiropractic from New York Chiropractic College in 1987. He studied at both U of MD College Park and Towson receiving a BS in Biology. He has served on the Maryland Chiropractic Assoc. board for over 20 years and held most positions including President 2011-2013. As President he led the association's efforts to overturn Carefirst's policy to provide Chiropractic Care to children under 12 years old. He was voted Chiropractor of the Year in the state of MD in 2013. He has been serving the Pikesville community for 30 years. Dr. Fidel went through the Diplomat Program from The American Board of Chiropractic Orthopedics and the Chiropractic Sports Physician Program. Dr. Fidel is committed to promoting optimal health and well-being of his patients. Dr. Adam lectures and teaches a Low Back School to businesses.
In his youth, Dr. Fidel played soccer, lacrosse and was a champion wrestler in high school. Dr. Fidel is competitive in all that he does. Presently, he is an avid cross country mountain biker. Health & Fitness is a passion of his. He loves skiing, playing tennis and golf is his newest passion.
---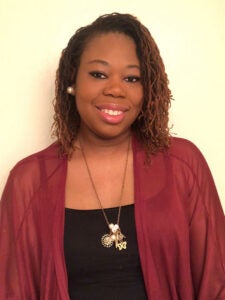 Dr. Octavia Prince
Chiropractor
Dr. Octavia Prince was born and raised in Pikesville, Maryland. She received her Doctor of Chiropractic degree from Life University in Marietta, Georgia. She has also received her Bachelors of Science in Biology with a minor in Psychology from Morgan State University, and a Masters in Interdisciplinary Neuroscience from The University of Rhode Island. She has trained in numerous chiropractic techniques, as well as soft tissue and physical therapy modalities. Dr. Octavia is dedicated to helping as many people as possible reach their optimum potential in life without the use of drugs, surgeries, or medication.
Dr. Octavia married her high school sweetheart and is a proud mother of adorable twin boys. In addition to her passion for health and wellness, Dr. Octavia enjoys learning new ways to help her patients, educating people on the benefits of chiropractic, cooking, kickboxing, and spending time with her family.
---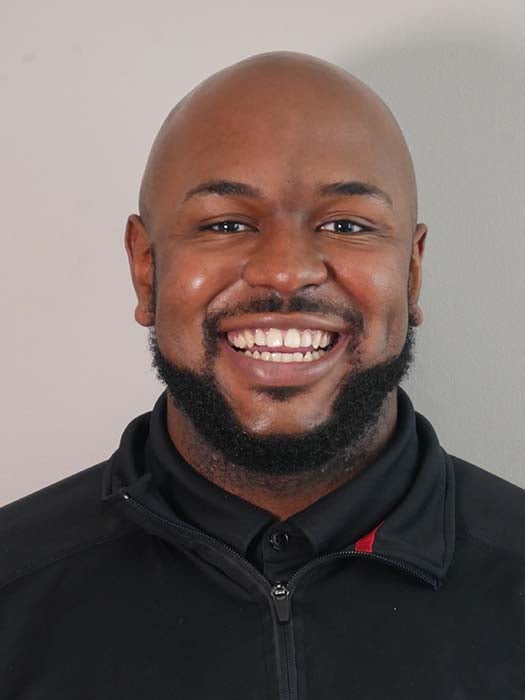 Dr. Antoine Wright
Chiropractor
Dr. Antoine Wright seeks to provide his patients with the utmost care. His core desire has always been to help people in any way he can – whether it be mentally, physically, or spiritually. His goal is to help each patient feel better while creating long lasting patient-provider relationships. Dr. Wright enjoys building personal relationships with his patients throughout their treatment, and wants to do anything he can to help his patients achieve their goals. His patient care is focused on treating each person as a unique individual, with kindness and understanding.
Dr. Wright graduated from Towson University with a Bachelor's degree in Exercise Science
in 2017. He then went on to graduate with his Master's degree in Sports Rehab, followed by his Doctorate of Chiropractic Degree from Logan University in 2020. Dr. Wright is a current member of the American Black Chiropractic Association. He enjoys giving back to his alma mater by continuing to assist in tutoring at Logan University.
Family is extremely important to Dr. Wright, and is where he finds his deeply-routed motivation. When his father passed away at a young age, Dr. Wright found the determination and drive to seek a good education. His mother set an example for him as a hardworking woman, and he credits her for raising him to be the caring, genuine, and all-around goofy guy that he is today. Dr. Wright comes from a large family consisting of 4 siblings and 7 nieces & nephews.
Dr. Wright's hobbies include fishing, working out, hiking, kayaking, bowling, dancing, and playing football. Worthy of note is that he was listed in the All-Decade Football Team for Catonsville High school and was named their MVP. He would also like to point out that he used to have hair.
---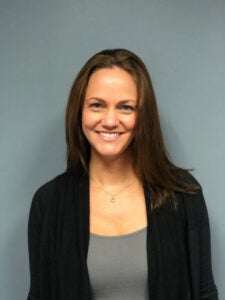 Dr. Mary Anderson, LNP
Licensed Nurse Practitioner
Dr. Mary Anderson graduated in May 2019 from the University of Maryland Pikesville with her Doctorate of Nursing Practice (DNP).
Dr. Anderson currently works full-time at Johns Hopkins Bayview Medical Center in Trauma/Surgery Department as well as part-time at Fidel Integrated Medical Solutions since 2019. She has been a nurse practitioner since 2014 when she graduated with her Master's in Nursing from the University of Virginia. In 2007, she achieved her Bachelor's in Nursing at the University of Indiana Pennsylvania.
Dr. Anderson has a strong love for nursing and cannot imagine doing any other profession. Her specialties include trauma, surgery, pain management, and critical care.
In her spare time, Dr. Anderson enjoys; listening to music (folk-rock, classic, rock, oldies), paddle boarding, anything in or near the water is therapeutic, cooking, spending time with her family and friends, collecting beach glass, watching Pittsburgh sports (Penguins and Pirates mostly), or enjoying a glass of wine.
---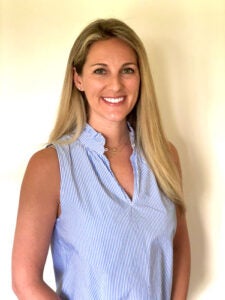 Dr. Brittany Ruth, LNP
Licensed Nurse Practitioner
Brittany Ruth, MSN CRNP is a Family Nurse Practitioner here at Fidel Integrated Medical Solutions. She graduated with her Masters degree in Nursing from Thomas Jefferson University in 2018 and Bachelors degree in Nursing from Drexel University in 2014. Brittany's nursing background is in women's health where she worked as a bedside nurse and a clinical instructor for nursing students. She also used to teach as a yoga instructor and work for a women's personalized vitamin company, Binto. Since she moved back home to Pikesville, Brittany started her career as a Nurse Practitioner with a focus on wellness and health. While working at Binto, she learned a lot about the health benefits vitamin supplementation. She believes in the mind-body connection and is passionate about preventative care in order to stay healthy. Outside of work Brittany loves spending time being a mom to her daughter and time with her husband, pets and family. She also loves animals, enjoys cooking and spending time outdoors.
---
---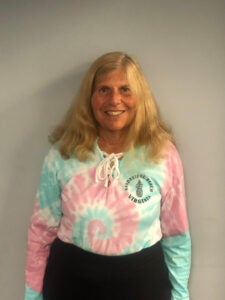 Dr. Robin Korotki, PT
Physical Therapist
Graduated from the University of Maryland, School of Physical Therapy in 1980. She began work as a Senior Therapist in a Pikesville City Hospital where she developed an immediate post fit prosthetic program for amputees. Moved to the Howard County Public Schools where she serviced developmentally challenged children and developed a pet therapy program. She also developed an Aquatic Cardiac Rehabilitation program with a hospital outpatient program. She went into private practice in 1986 and became a treatment site for both Johns Hopkins and the University of MD Multiple Sclerosis Centers. Began an aquatic therapy program for rehab Patients and then became certified as a Level 2 Therapist in Classic Hippotherapy. Runs a year-round program in Westminster for hippotherapy. In 1997 was the National MS Society Health
Care Practitioner of the Year. The hippotherapy program has been featured in a book called Therapy Pets and has been featured in magazines including the Jewish Times and Carroll mag.
She resides in Carroll County with her husband, son, and Bernese Mountain Dogs.
Person Schema