Meet the Doctors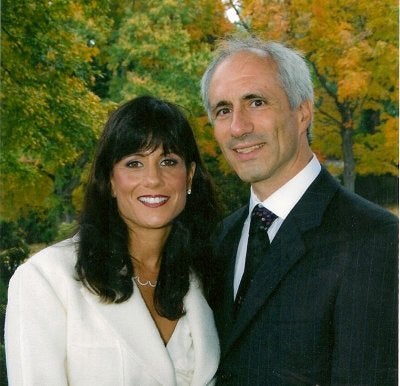 Drs. Ilene and Adam Fidel have an integrated practice. The have combined the best of chiropractic, physical therapy and medical services. There is a medical doctor, nurse practitioner, two massage therapists, as well as four chiropractors available to suit our patient's needs. We do all this with a "natural flair".
---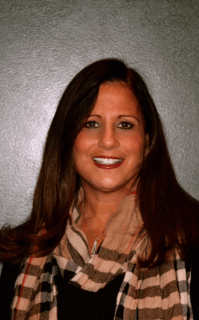 Dr. Ilene Fidel, DC
Chiropractor, Clinic Director
Dr. Ilene Fidel was born and raised in Brooklyn, NY. She has been practicing for over 30 years in Baltimore, MD and received her doctor of chiropractic from New York Chiropractic College in 1986. She received her undergraduate degree from SUNY at Binghamton. She is well versed in many soft tissue techniques and certified in Dry Needling as well as Nimmo Receptor Tonus Technique for trigger points. She specializes in rehabilitative medicine and pain management without the use of addictive medication. Dr. Fidel is the clinical director of Fidel Integrated Medical Solutions. Her role is to follow each patient and ensure that all providers of different disciplines communicate and provide the best possible care for their patients. She has the role of truly integrating chiropractic care, physical therapy, and massage therapy. Medical services include trigger point injections, KT taping, etc.
Dr. Fidel has been married to Dr. Adam Fidel for 30 years and they are proud of their three grown children. Aside from her passion for her family and health care she regularly exercises and is a Maryland sports fan. She grew up a NY Jet fan and has converted to the Ravens and Terps over the last thirty years. She loves hiking, skiing, and playing tennis.
---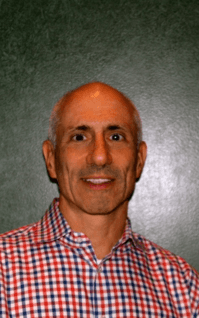 Dr. Adam Fidel, DC
Chiropractor, Owner
Dr. Adam Fidel was born and raised in Randallstown, MD. He received his doctor of chiropractic from New York Chiropractic College in 1987. He studied at both U of MD College Park and Towson receiving a BS in Biology. He has served on the Maryland Chiropractic Assoc. board for over 20 years and held most positions including President 2011-2013. As President he led the association's efforts to overturn Carefirst's policy to provide Chiropractic Care to children under 12 years old. He was voted Chiropractor of the Year in the state of MD in 2013. He has been serving the Pikesville community for 30 years. Dr. Fidel went through the Diplomat Program from The American Board of Chiropractic Orthopedics and the Chiropractic Sports Physician Program. Dr. Fidel is committed to promoting optimal health and well-being of his patients. Dr. Adam lectures and teaches a Low Back School to businesses.
In his youth, Dr. Fidel played soccer, lacrosse and was a champion wrestler in high school. Dr. Fidel is competitive in all that he does. Presently, he is an avid cross country mountain biker. Health & Fitness is a passion of his. He loves skiing, playing tennis and golf is his newest passion.
---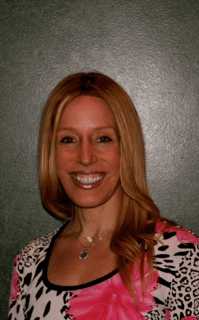 Dr. Cheryl Kalb, DC
Chiropractor
Dr. Cheryl Kalb was born in Toronto, Ontario, Canada and moved to Baltimore as a teenager with her family. She attended the University of Maryland at College Park before receiving her Bachelor's in Biological Science and then her Doctorate from the National College of Chiropractic in 1992.
Dr. Kalb received her first chiropractic "adjustment" at the age of 8 while accompanying her father to a routine appointment. At such a young age she learned firsthand about the body's amazing healing power. With great passion, she strives to help patients achieve their goals through a holistic and healthy lifestyle.
She is a Mother of two beautiful children and enjoys time with family and friends. Some of her favorite hobbies include staying active in the community, running, biking, reading and traveling.
---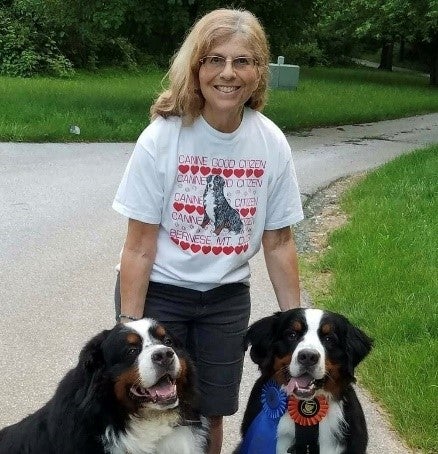 Robin Korotki, PT
Physical Therapist
Graduated from the University of Maryland, School of Physical Therapy in1980.She began work as a Senior Therapist in a Baltimore City Hospital where she developed an immediate post fit prosthetic program for amputees. Moved to the Howard County Public Schools where she serviced developmentally challenged children and developed a pet therapy program. She also developed an Aquatic Cardiac Rehabilitation program with a hospital out patient program. She went into private practice in 1986 and became a treatment site for both Johns Hopkins and the University of MD Multiple Sclerosis Centers. Began an aquatic therapy program for rehab Patients and then became certified as a Level 2 Therapist in Classic Hippotherapy. Runs a year-round program in Westminster for hippotherapy. In 1997 was the National MS Society Health
Care Practitioner of the Year. The hippotherapy program has been featured in a book called Therapy Pets and has been featured in magazines including the Jewish Times and Carroll mag.
She resides in Carroll County with her husband, son and Bernese Mountain Dogs.
---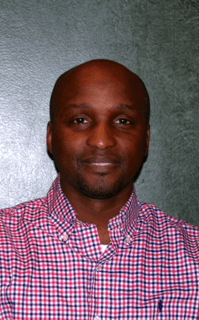 Reginald Degrafenreid III
NP-Nurse Practitioner
Reginald Degrafenreid Jr. has been providing high quality professional nursing care since 2010. Reginald spent the five years of his professional nursing career as a Registered Nurse working with disabled Veteran's at the VA Medical Health Center in downtown Baltimore. Since graduating with his Family Nurse Practitioner degree Reginald has worked at Fidel Integrated Medical Solutions as the primary medical provider. He exhibits expertise in providing Myofascial Trigger Point Injections mostly with natural substances. He diagnoses and treats knees, shoulders, and hips with physical therapy and joint injections.
Reginald Degrafenreid Jr. was born in Towson, MD at St. Joseph's Medical Center. He became Family Nurse Practitioner earning a Master's of Science in Nursing at Coppin State University in 2015. He graduated from Coppin State University receiving national academic honors recognition as both, a Mary Mahoney Award winner and a member of the prestigious "Who's Who Among Students in American Universities and Colleges" also known as Who's Who Among Students, a national college student recognition program for academic excellence in the United States of America. Reginald Degrafenreid is board certified through the American Nurses Credentialing Center (ANCC).
Nurse Degrafenreid is a father of one daughter and a big brother to two sisters and one brother. Aside from his love for family, Reginald's passion to help people has led to a successful career in customer service healthcare that began when he served our country as an active duty member of the Armed Forces in the United States Army working as a Medical Specialist for four years. After completing his active duty tour, Nurse Degrafenreid joined the Maryland Air National Guard where he served an additional 6 years as a Nurse Tech for the Air Force.
Person Schema