About Fidel Integrated Medical Solution in Pikesville, MD
We Offer Chiropractic Care & More to Our Patients
Living with constant pain or discomfort can significantly affect your quality of life, making it difficult to do the things you love. Fidel Integrated Medical Solutions has been serving the communities of Pikesville since 1987 and is here to help you deal with discomfort. Since opening many years ago, we have been recognized as the best pain relief and overall wellness center in the Pikesville, MD area. We offer many services, including chiropractic care, physical therapy, massage therapy, and more. Our team is dedicated to providing the best care to patients looking for treatments to improve their overall health and wellness. Please reach out to us if you would like more information or to schedule an appointment.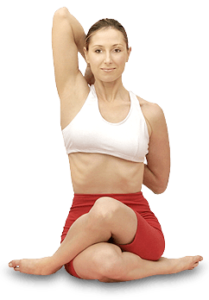 Learn More About Our Chiropractic Team
At Fidel Integrated Medical Solutions, we have a team of health and wellness professionals to provide the care you need. Led by Drs. Ilene and Adam Fidel, All our staff have completed in-depth education and training in their respective fields to ensure they can provide patients with the best care possible. Our team will provide personalized treatment plans based on your unique symptoms and needs.
Wellness Services We Offer
Dealing with an illness or chronic pain can be a difficult part of life. At Fidel Integrated Medical Solutions, we emphasize improving overall health. You can expect our services to provide pain relief, proper soft tissue injury rehabilitation, fewer illnesses, and overall improved quality of life. Our patients come to us because they recognize how valuable it is to live a life with minimal pain and illness. Whether you are suffering from chronic pain or another medical condition, our team can develop a treatment plan to help you feel better. Some of our services include:
Contact Us for an Appointment
At Fidel Integrated Medical Solutions, our goal is to help patients in Pikesville, MD lead healthier and happier lives. We do so through our many pain management treatments, as well as our nutrition services and weight loss program. Whether you suffer from chronic pain, muscle tension, poor posture, or unhealthy habits, our team can evaluate your condition and determine which of our treatments will best address your needs. Please reach out to us today if you would like to learn more about our wellness services and our team, or you want to schedule an appointment.